Podcasts
1 to 20 of 2.6K Page 1 of 132
Listen to the best Raptors podcasts right here at Raptors Aggregator
By default, the Podcast Player only shows podcasts which can be played on this page. Click here to show all podcasts including those which can only be viewed off-site.
#1206 - Should the Raptors Re-Sign Marc Gasol? - Micropod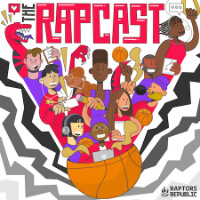 Rapcast: #1206 - Should the Raptors Re-Sign Marc Gasol? - Micropod

Raptors Digest: Fred VanVleet to the KNICKS? - New York OFFERING 22+ Million - Will Raptors KEEP Fred?

Pick N Pod: Heating Up

South of the 6ix: 199 - "3rd Annual Therapy Session" w/Peter Kaye

Locked on Raptors: Reviewing our 2019-20 Raptors Over/Unders & Props w/ Vivek Jacob & Sahal Abdi

Raptors Digest: Montrezl Harrell to the RAPTORS?? - Toronto PURSUING Harrell - Trez Followed Team on Instagram!!!
Raptors Podtable: Should the Raptors trade Norm Powell? And other offseason questions

Locked on Raptors: Pascal Siakam makes All-NBA Second Team & Masai Ujiri speaks

Confederacy of Dunks: S07: Episode 7.164: Ennis Esmer & Alex Wood

Raptors Over Everything: Reflecting on Raptors-Celtics, Siakam named All-NBA, and next steps for OG

Locked on Raptors: Nurse Extended, TD2 for All-Rookie & Embracing Nuggets Fandom w/ TJ McBride

Raptors Reasonablists: Offseason Look-Ahead

Balling in the 6ix: Boston ends Toronto's 456-day NBA title defence - but Kawhi goes out at the same stage!

Raptors Over Everything: Bonus: The petty podcast on Clippers-Nuggets Game 7 w/ Asad Alvi

Raptors Digest: Kawhi BLEW 3-1 LEAD to NUGGETS - Champion to Choker - Kawhi Leonard MESSED UP Leaving Raptors

Raptors Digest: Nick Nurse SIGNS EXTENSION With Raptors - Is Nurse the BEST COACH in NBA?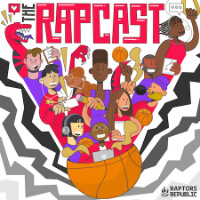 Rapcast: #1205 - End of the Summer Camp Season w/ Louis Zatzman - Raptors Weekly Podcast

On Blast: Jurassic Dark & NBA Conference Finals Previews | Ball On Blast Podcast Ep 68

Locked on Raptors: Raptors Off-Season Preview, Pt. 2: What to do about VanVleet, Ibaka & Gasol? w/ Blake Murphy

Free Association: Wrapping The Raptors' Season